Meeting Method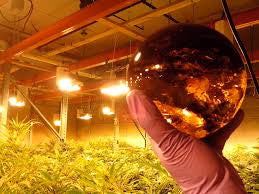 Hip hop was founded in the South Bronx in the early 70s. The earliest music associated with the hip hop movement focuses on emceeing, house parties and breakbeats offering a powerful way of protesting racism, the police and prisons. One of hip hop's most famous groups, The Wu-Tang Clan took the hiphop community by storm.
The Wu-Tang Clan released what was arguably the greatest album in hip-hop history, Enter the Wu-Tang (36 Chambers.) This album was groundbreaking in its time and was one of the most important albums of the hip-hop golden age. Since then, Rolling Stone has deemed them the best rap group ever, they have been ranked number one in multiple other "greatest" lists and named one of the most influential groups in the last ten years by NME.
The founder of SAFE, Restless,, was insanely lucky to meet rap and cannabis icons Redman and Method Man(Wu-Tang Clan). Restless recalls it was the last day of their tour and everyone was exhausted. Restless and his wife Melanie ended up being the only people allowed to go backstage and meet the boys, which was understandably amazing.
Restless got to Method Man about SAFE  and he loved it! After some chatting he ended up picking out one of Ben's t-shirts and they got a few photos together before Method Man eventually went out the back.
Waiting for Redman to come out, Restless was chilling out when a few minutes later Melanie tapped his shoulder and pointed. There was Method Man he came out wearing a SAFE shirt,. So of course Restless yelled out "
yo Meth that's my shirt homie how about a pic" He smiled and came back over and the rest you can see for yourself.